The Fort Wayne Downtown Rotary Peace committee &
The Jewish Federation of Fort Wayne invite you to a book discussion
 Reading is one small way to self-educate and jumpstart activism, in an effort to promote peace and understanding.
This book discussion group provides a space for thoughtful conversation on issues of social justice issues and activism.
Our first book selection is: "Strength to Love" By: Martin Luther King Jr.
The classic collection of Dr. King's sermons that fuse his teachings with his radical ideas of love and nonviolence as a means to combat hate and oppression.
The book is available online – Amazon, Target (cost around $18), Barnes & Noble and other sites. 
A group discussion will be held on Tuesday, December 1, 2020 from 6pm -7pm in the Rotary Zoom Room.    
If you are interested in participating, please email Dee Hoffman – deehoffman@aol.com   or Julie Bobay – jbobay@scibuild.com
Violins of Hope - Retropective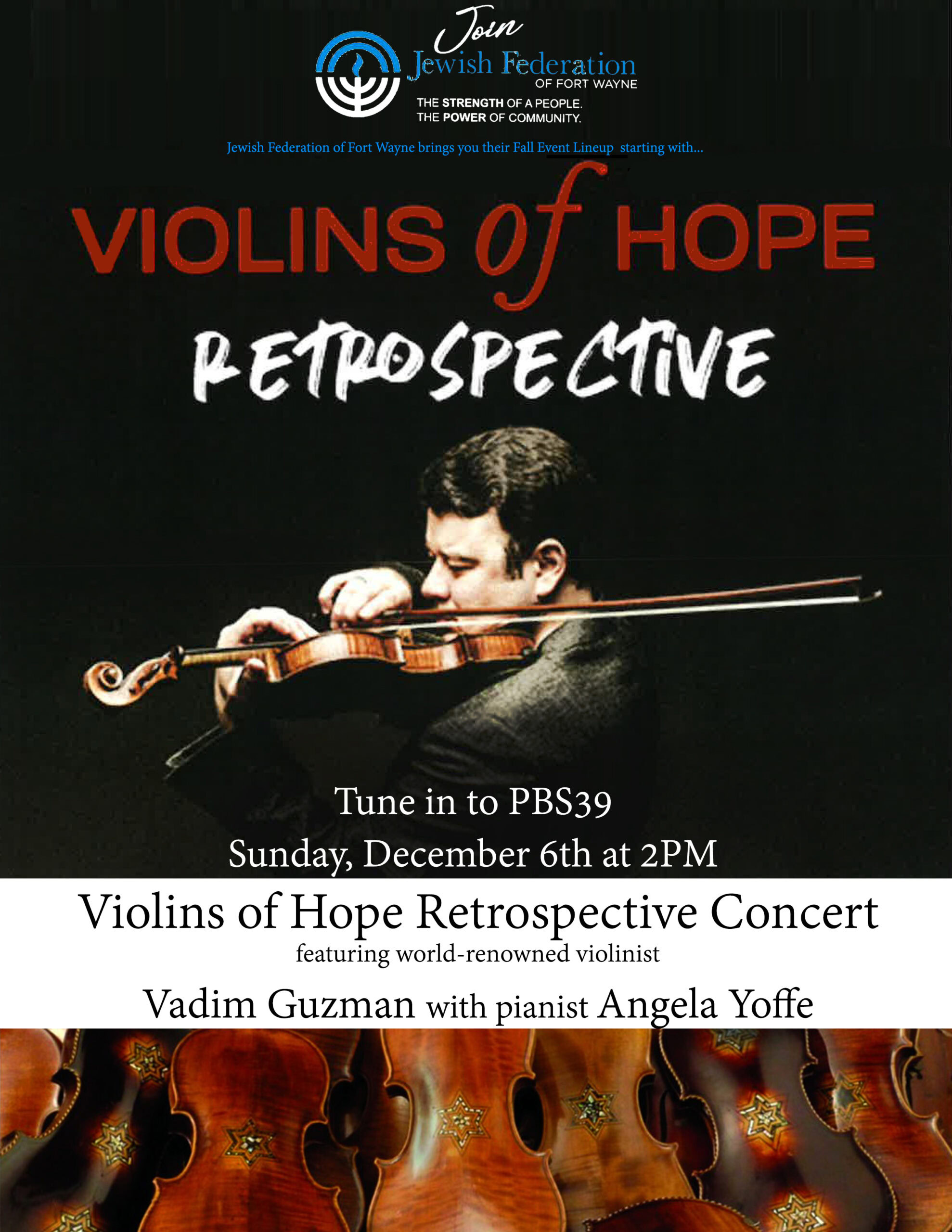 Notorious RBG: The Life and Times of Ruth Bader Ginsburg